Nilanjan Ray heeft de nieuwe Nikon 200-500mm f/5.6E VR uitgebreid getest tijdens een 2 weekse safari in het Tadoba National Park and Ranthambore National Park in India. Hieronder de testresultaten.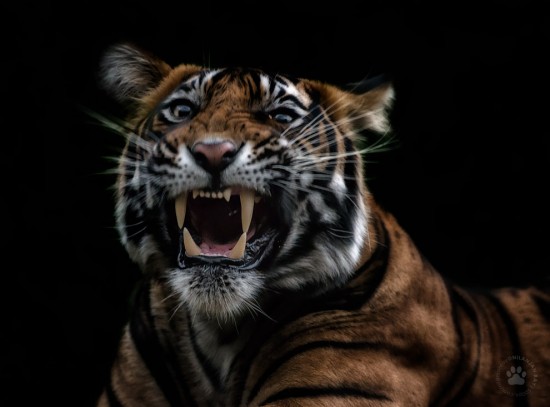 I am an amateur wildlife photographer with a day job in technology marketing. I like roadtrips, love mountains and forests, and need my tiger fix at least once a year. When the Nikon 200-500mm was announced, I was excited because of the price tag and the extra 100mm reach over the Nikon 80-400mm AF-S. I bought a firmware-corrected version about a month back. Tiger season had started in India after the monsoon break. October and early November are not the ideal months for encountering tigers – the best sightings happen in spring and summer – but the urge to hit the road with the new lens was too strong. So I ended up going on a 4100 km roadtrip to Tadoba and Ranthambore, two Indian national parks renowned for tigers. I spent two weeks in the field, shooting with the lens for more than 7 hours every day.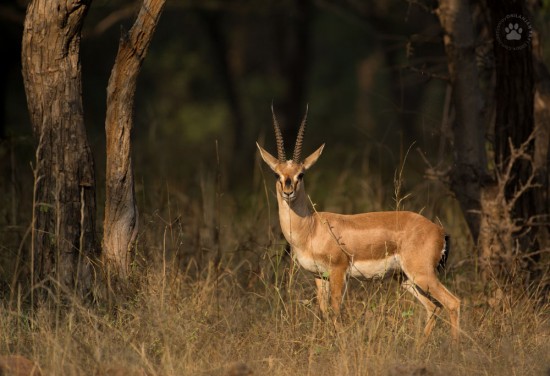 Why I opted for the Nikon 200-500mm
I like shooting predators, I am not a birder. I have shot with the new Nikon 80-400mm AF-S, the Tamron 150-600mm and the Nikon 300mm f/2.8. I wanted more reach than 400mm, and always felt that the new 80-400mm AF-S was a little overpriced. The Tamron seemed a little front heavy, and I was not that comfortable with the AF or shooting at low shutter speeds. The 300mm f/2.8 is a fantastic lens, but I prefer a long zoom for the flexibility it gives me. I have not shot seriously with the 200-400mm f/4, but have taken casual shots with it. I wouldn't carry it on an Indian safari because it is too heavy and unwieldy for my style. Before buying the Nikon, I had been considering the Sigma 150-600mm Sport. But I like shooting handheld, and after shooting with the 300mm f/2.8 + TC (that combination weighs close to the Sigma S), I decided that I didn't want to carry such a lens when sharing a vehicle with others during safaris, hiking in the mountains or shooting from a canoe. Moreover, the Sigma was 40% more expensive than the Nikon in India. The initial test shots gave me the impression that the lens was at least as sharp as the 80-400mm AF-S. But then, I knew that the lens was sharp even before I had bought it. The two key questions were:
How would the AF perform for moving animals, and/or in bad light?
Was the lens robust enough to hold up in the dusty conditions of Indian forests?
The D810 (which I rent once in a while) and D7100 had performed rather well with the new 80-400mm, and given me keepers in near dark conditions. I wondered what compromises Nikon had made with the 200-500mm.
The trip
I carried two camera bodies for this trip – the D7100 and the D610 (the D810 was not available for renting). Not the best bodies for good AF, but I knew if the lens performed well with these bodies, I would be happier when I upgrade next year to a high end FX and the best (D400 or D7200) DX body. I used a Lowepro 450 AW to carry all the gear. Body + lens – with hood on – fit in the bag. I drove overnight to Tadoba to reach the park in time for the afternoon safari. It was an 1100 km drive, but excitement and adrenaline helped in fighting off fatigue. I didn't get any decent shots during the first safari, but over the next few days, I had one good sighting of a tigress, and a couple of big cat encounters in bad light. After Tadoba, I drove 900 km to Ranthambore National Park in Rajasthan. On the way, I passed by Kuno-Palapur Sanctuary, where the forest department is planning to reintroduce the lion and the cheetah. I took my 4×4 SUV inside for a self-drive safari, before I headed to Ranthambore. Ranthambore was a little touristy and chaotic, but that was expected. Since this was a hastily planned trip, I didn't get a place in a Gypsy – the 4WD safari vehicle – for most of my drives, and had to shoot from a larger tourist vehicle (which meant I couldn't get the angles and the low height I wanted). Learning: need to plan better next time I go to Ranthambore, and book safaris at least 90 days in advance ☺
So here is my feedback after two weeks of shooting in the field.
The good:
This lens is sharp at f/5.6, and doesn't need stopping down. Sharpness is slightly better in the centre than the 80-400mm AF-S, IMO.
Good enough AF (but see my comment about D610 below). At par with the AF of the 80-400mm AF-S, I would think. I used AF-C D1 and D9, lock on = 3, release priority throughout the trip. The lens also performed pretty well when shooting BIF in AF-C D9 and 3D mode (disclaimer: I am not a birder). AF is a little better when using the 6m – infinity setting.
Once AF locks on, it is consistent across shots in a burst. Nevertheless, I typically shoot bursts of 2 to make sure of nailing a shot.
VR. I have taken sharp shots handheld at 1/40s @500mm, while standing on the wobbling seat of a safari vehicle. See the tiger close-up.
Well balanced lens. One gets used to handholding. I never utilized the beanbag that I had carried.
I shot in very dusty conditions. The lens seems to do a good job in preventing dust from getting in. No idea yet about performance in moist conditions or in rain. Note: I used a large, cotton laundry bag to protect the lens + body from dust when the vehicle was moving.
The not so good:
Quick zooming is an issue. The zoom ring requires too much of a twist. I tried to maintain AF lock and zoom in/out, but that didn't work so well. So I had to go back to zooming and then reacquiring focus. Note: I was shooting handheld. If one uses a monopod or beanbag, zooming will be less of an issue, since one wouldn't have to support the lens.
The lens hood comes off easily.
AF works better with the D7100 than with the D610 in bad light (D7100 focuses in -2 EV).
I missed the 80-200mm range a couple of times. It would be good to have another camera body with a 70-200mm when using the 200-500mm.
Overall, the pros of the lens significantly outweigh the cons. The lens is a great buy. There are always compromises, especially at that price point, and one has to work around them. Thanks for looking and reading. Happy shooting. 500px:
http://500px.com/nilanjanray
Facebook:
https://www.facebook.com/nilanjan.ray.3950